After you complete a commercial pilot certificate, one of the first questions you will ask yourself is "what next?" Fortunately, many low-hour pilot jobs exist across the industry to help you take your next step. Some are obvious, and others are less well-known. Whether your goal is to fly for an airline or a charter company, take a look at these entry-level job opportunities for commercial pilots as you consider how to accumulate hours toward your airline transport pilot (ATP) certificate requirements.
Minimums — More Than Just Weather
All the jobs listed below require a commercial pilot certificate with the appropriate category and class ratings. Be aware that insurance may drive higher hour minimums for certain jobs.
1. Aerial Tour Pilot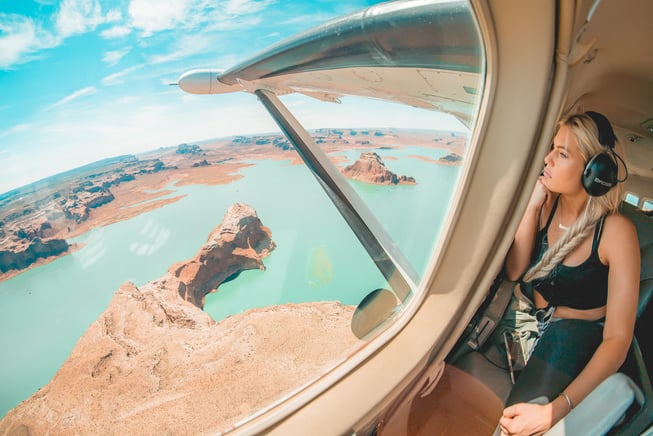 For tourists or out-of-towners, few experiences can offer as incomparable a view of a new area as an aerial tour. Tour companies can use both airplanes and helicopters and provide services ranging from short flights of just a few minutes to extended tours lasting well over an hour, sometimes even including stops.
You are as much a guide as a pilot in the aerial tour industry, allowing you to interact with people from all over the world and make their experience unforgettable. If you plan to become a charter pilot, the extra practice talking to passengers is helpful.
As you would expect, tour companies flourish in vacation spots like Las Vegas and New York City, but operators exist across the country. Based on the location and type of tour, you might fly aircraft ranging from a Cessna 172 to a de Havilland Twin Otter. Helicopter tours commonly occur in a Robinson R44, AStar, or Airbus H130.
2. Glider Tow Pilot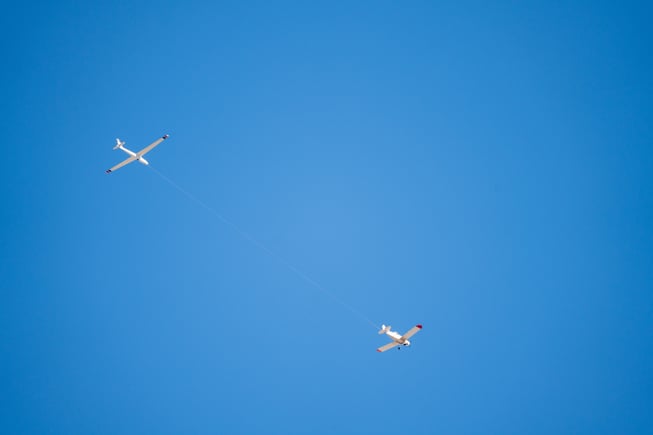 If you have taken a flight in a glider, you know it can be both a peaceful and exciting experience. Though there are other ways to launch a glider, having it towed to altitude behind a fixed-wing airplane is by far the most common. Soaring schools or clubs are popular in areas that accommodate good soaring performance, such as Reno or Southern California, though operators have locations from coast to coast.
Tow pilots should expect to learn the fundamentals of gliding, if not take gliding lessons, which is a great opportunity to expand your skillset in energy management while you build flight time. Be aware that many tow aircraft are tailwheel-equipped, including popular former agricultural aircraft such as the Piper Pawnee.
3. Traffic Watch Pilot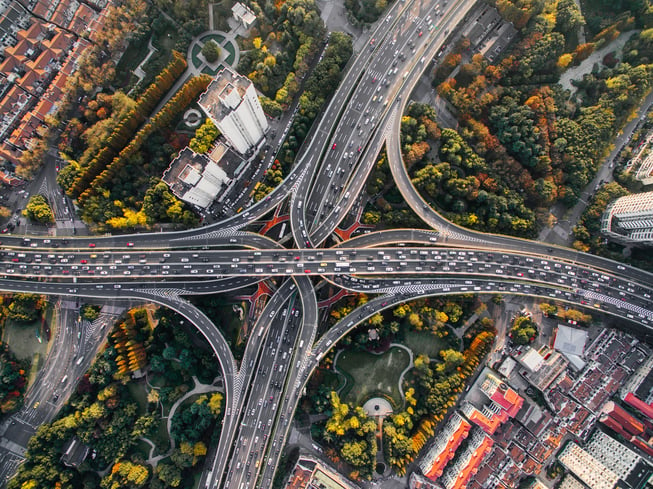 If you have lived in a larger city and felt the frustration of being in a traffic jam, you may well have thought how much you would rather be flying over the concrete jungle than being stuck in it. Traffic watch pilots fly over major city thoroughfares during busier traffic periods and report conditions for news and radio stations on the ground.
Many traffic reporting jobs have pilots fly in the morning hours and take a break during the day before going back up in the afternoon for evening rush hour. An efficient and relatively consistent time builder, many traffic watch jobs utilize the ubiquitous Cessna 172.
4. Banner Tow Pilot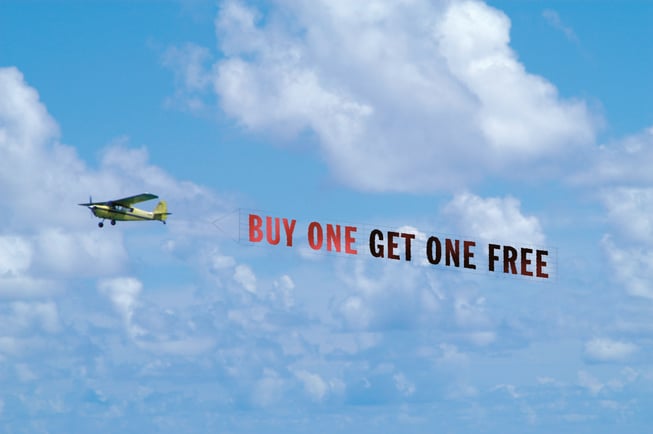 If you have spent much time at a popular beach, a large sporting event, or a metropolitan city, you may have seen a plane slowly motoring by with a large banner that advertises a company, product, or even a marriage proposal. Banner towing requires a skillful pickup of the assembled banner, followed by a lengthy session of towing it along an appropriate route.
The additional drag of the banner can lead to very slow flying speeds — hardly an issue for a time-building pilot! Like glider towing, many banner-towing planes are tailwheel equipped and include workhorses like the American Champion Citabria, the venerable Piper Super Cub, and the legendary Stearman biplane.
5. Pipeline and Powerline Patrol Pilot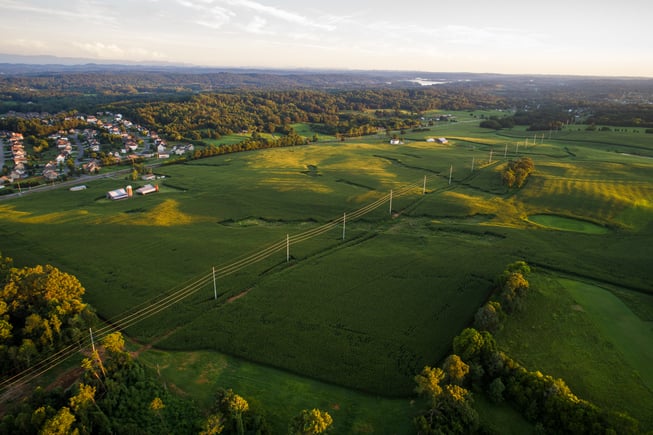 Two of the backbones of industry, pipelines and powerlines can extend for thousands of miles across the continent. For both fixed-wing and rotary-wing pilots, the regular patrol of these lines can provide both a source of flight time and a rewarding job that ensures the stability of the nation's energy supplies.
Pilots patrol pipelines — which carry oil, natural gas, water, etc. — at low altitudes to check for leaks or damage. Similarly, pilots check powerlines to ensure they are in good condition and relatively clear from nearby trees or other sources of possible damage.
Pilots following lines do substantial low-altitude flying and can cover vast distances, depending on the particular project and routing. Although powerlines are almost everywhere, pipeline work is heavily focused between Texas and the Dakotas. Common aircraft for patrols include the Cessna 172 and Robinson R22.
6. Certified Flight Instructor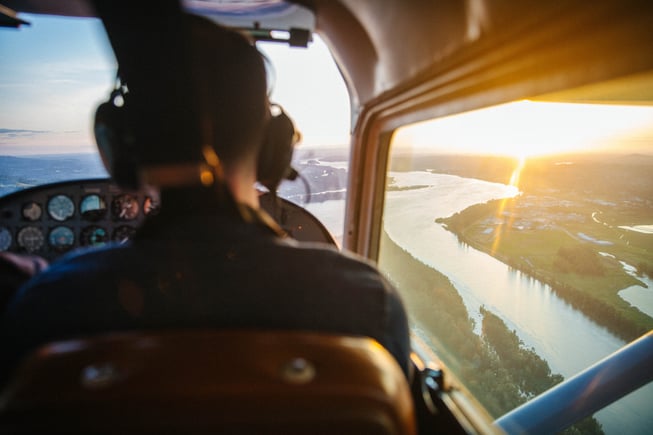 For many pilots, completing their training almost immediately turns into providing instruction for the next group of private pilots. The CFI is a natural progression for many career pilots and one of the most challenging and rewarding certificates a pilot can pursue.
Flight schools are located across the country and range from mom-and-pop outfits at small airports to university programs and massive flight schools in Arizona, Texas, and Florida. Many pilots find their first flying job teaching at the same school they attended. Having your instrument instructor (CFII) or multi-engine instructor (MEI) ratings only increases the number of students with whom you can fly, and thus the time you can accumulate.
The types of training aircraft are as varied as the schools using them. Typically, you will find common Piper and Cessna products in the fixed-wing fleet and Robinson and Schweizer models making up the helicopter side.
Related Content: The Importance of Flight Instructor Proficiency
Additional Opportunities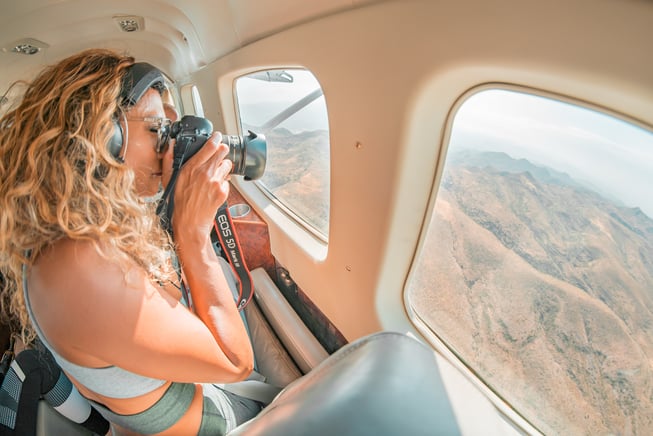 Though these are common routes, they are far from all that is out there. Other options include the following.
Aerial Photography Pilot
As an aerial photography pilot, you provide overhead shots of property or structures on the ground — or fly a photography team over the areas they want to capture.
Skydive Pilot
A 'diver driver' can fly dozens of short flights a day to a variety of altitudes.
Ferry Pilot
Flying coast to coast and country to country, ferry pilots work with aircraft owners to move their fleets to new locations.
Part 135 Second in Command (SIC)
Gaining experience in multi-crew operations, generally in turbine aircraft, can be a great springboard for future positions. Upon reaching 500 hours, you may qualify for certain VFR 135 Pilot in Command (PIC) positions.
Aerial Survey Pilot
These pilots fly precise routes to allow a visual or electronic survey of the terrain, crops, and more.
Agriculture Pilot
Ag pilots fly over cropland, applying insecticide or fertilizer to assist with crop production.
---
The Bottom Line
No matter how you build flight time, whether full- or part-time, and what your professional aspirations entail, make sure you offer your best abilities to the job at hand. Though time-building positions may not be your end goal, they are an opportunity to build your knowledge base and skill set.
For flight instruction, in particular, your work ethic and performance have a direct impact on the pilot population of the future. Understandably, learners can become frustrated if they are assigned a flight instructor who has little interest in teaching and only wants to fly the airplane to meet his or her own goals.
Finally, regardless of the position you choose to build flight hours, remember that it does not have to be a temporary stop in your professional journey. Many pilots have found purpose and happiness in making a career of what others consider "just time-building" jobs. Though we all have to decide what is best for ourselves and our families, giving your best effort to a new position may end up opening doors you did not envision and taking your career down an exciting new path.
Regardless of your ultimate career destination, all of these positions present valuable opportunities to build flight time, expand your aviation repertoire, and have experiences and stories that will stay with you for a lifetime.