Over three days at the Wings Over the Rockies Blue Sky Aviation Gallery, the Migration main stage will feature a number of educational and inspirational sessions, panels, and debates. With presentations from a wide range of industry leaders, this year's conference will highlight the latest big ideas and innovative solutions for flight training organizations, flight instructors, and general aviation pilots. Check out a few of the featured speakers below and—if you haven't already—register for Migration here.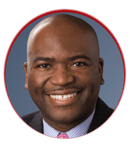 William Ampofo
Vice President, Business Aviation & General Aviation, Boeing Global Services
William Ampofo has functional responsibility for sales & marketing, business development, channel management, e-Commerce and program execution to establish Boeing as a market leader in the business aviation and general aviation sectors. Previously, he served as Senior Vice President, Global Operations and Supply Chain, for Aviall, a Boeing Company subsidiary, and spent 22 years at United Technologies Corporations—at its Corporate Headquarters, Pratt & Whitney, Sikorsky, and UTC Aerospace Systems—in various finance, information technology, corporate strategy, and operations roles.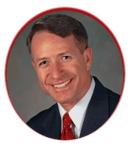 Commander Kirk Lippold
United States Navy (Ret.)
Commander Kirk Lippold, USN (Ret.) was the Commanding Officer of the USS Cole when it came under a suicide terrorist attack by al Qaeda in the port of Aden, Yemen. During his command, he and his crew distinguished themselves by saving the American warship from sinking. Today, Commander Lippold is a popular inspirational figure and leadership speaker who remains in high demand with Fortune 500 companies, leading financial institutions, top industry associations, the Department of State, Department of Defense, Department of Energy, and state-level governments, both in the United States and internationally.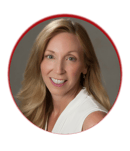 Erika Armstrong
"A Chick in the Cockpit"
A former international corporate, airline, Red Cross, and 24-hour air ambulance pilot/captain, Erika Armstrong has an extensive social media network of passionate avgeeks and is a Professor of Aviation at MSU Denver, Director of Instructional Design at Advanced Aircrew Academy, and award-winning staff writer for Colorado Serenity magazine. She is the author of "A Chick in the Cockpit" and "The Art of Being a Pilot" (coming out in 2019) and has over eighty published articles. She is a contributing editor and professional pilot columnist at Plane & Pilot, Disciples of Flight, NYC Aviation, Flying.com, Serenity, Mountain Connection, Contrails, General Aviation News, LinkedIn Influencer, and Business Insider.

Dave Hirschman
AOPA Pilot Editor at Large
An accomplished writer, Dave Hirschman joined AOPA in 2008. He is the author of "Hijacked: The True Story Of The Heroes Of Flight 705" and he previously covered FedEx as a business news reporter for the Commercial Appeal and the Atlanta Journal-Constitution. He has an airline transport pilot certificate and instrument and multiengine flight instructor certificates. Dave flies vintage, historical, and Experimental airplanes and specializes in tailwheel and aerobatic instruction.

George Bye
Bye Aerospace Founder, CEO, and Chairman
George E. Bye is an aviation pioneer, influencer, innovator, and the Founder and CEO of Bye Aerospace, which was named the "Small Business of the Year" for 2018 by the Denver Business Journal and one of the "Top 50 Colorado Companies to Watch" in 2017. He is the entrepreneur and innovator behind Bye Aerospace with two decades of innovation experience. George has developed several aircraft designs, including the current all-electric eFlyer and solar-electric piloted Solesa designs. The two-seat eFlyer 2 is targeted primarily to the flight training market. George is an ATP-rated pilot with over 4,000 flying hours. He also is a Desert Storm veteran and a former C-141B Aircraft Commander and USAF instructor pilot in the supersonic T-38 for Euro-NATO Joint Jet Pilot Training.

Paul Bertorelli
Belvoir Media Group Editor at Large
Paul Bertorelli is Editor at Large for the Belvoir Media Group, which means…well, no one knows what it means. But he contributes to Belvoir's aviation print publications, Aviation Consumer, IFR, IFR Refresher and Aviation Safety. He writes a regular blog for www.avweb.com. In addition to being an expert in hurricane evacuation, he's also an ATP-CFII-MEI and may have other letters as well. He lives in Florida.

Roger Sharp
Designated Pilot Examiner and Airplane Sensei
Back by popular demand, Designated Pilot Examiner and Migration favorite Roger Sharp will take the stage to talk about the state of flight training in a way that only he can. In previous years, he has shared tips for curing common problems applicants have with taking the practical test ("How to Fail Your Flight Test"), signs that you may have a bad flight instructor ("Your Flight Instructor Might Suck"), and insights into why students fail their checkrides ("Why Students Fail Checkrides..and It's Your Fault"). Who can predict what Roger might say this year?

John Barry, Maj Gen, USAF (Ret.)
Wings Over the Rockies Air & Space Museum President & CEO
General Barry served in the United States Air Force for over 30 years as a combat veteran, fighter pilot/USAF "Top Gun" graduate (Fighter Weapons School), Military Assistant to the Secretary of Defense, and commander multiple times at the squadron, group and twice at the wing command level. He is also a survivor of the 9/11 attack on the Pentagon. He retired in 2004 as a "Two Star", Major General, and served his last tour on active duty as Board Member and Executive Director for the Space Shuttle Columbia Accident Investigation. Prior to joining Wings Over the Rockies, he was Superintendent of Aurora Public Schools for seven years.
Migration 2019 will take place October 15-17 in Englewood, Colorado. The event is free to attend. To learn more, visit the Migration page here.