Migration 2020 kicks off October 21st, and there's much to look forward to at this year's event. As in previous years, Migration is free for all attendees, but this year's virtual format makes it even easier to tune in and participate in everything that the event has to offer.
1. The State of General Aviation
It has been a year of extremes for general aviation. As businesses at local airports have clawed to survive and thrive amidst a global pandemic, the importance of their work has been on full display with general aviation pilots and infrastructure serving as critical components of the response to COVID-19 and wildfires raging across the western United States.
The leaders of the alphabet groups have been working around the clock to pave the way forward for the general aviation industry and everyone who depends on it, and they'll take center stage at #Migration20 to discuss their initiatives and what to expect in the months ahead. Featured speakers include Experimental Aircraft Association (EAA) CEO and Chairman of the Board Jack Pelton, Aircraft Owners and Pilots Association (AOPA) President and CEO Mark Baker, Women in Aviation International CEO Allison McKay, General Aviation Manufacturers Association President and CEO Pete Bunce, and Helicopter Association International President and CEO James Viola.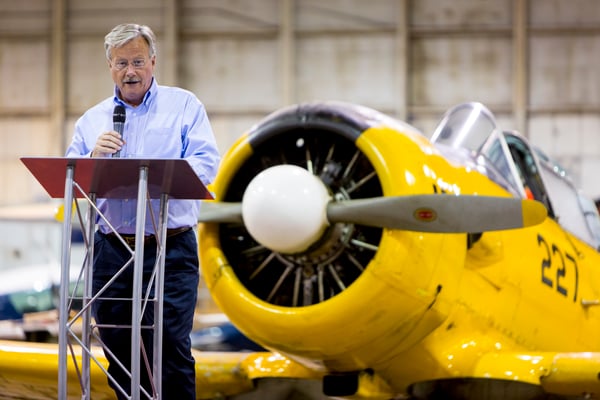 2. Innovations and Initiatives for Pilot Proficiency
Pilot proficiency is at the core of the Migration Flight Training Conference, and this year will be no different. Keynote and breakout sessions will address proficiency from the top down, the bottom up, and everywhere in between.
Keynote Sessions
Bruce Landsberg, whom the National Transportation Safety Board (NTSB) recently appointed to a second term as its Vice Chairman, will take the main stage to discuss the objectives of his new term and various topics impacting pilot training, proficiency, and safety in the 21st century. According to the NTSB, his priorities for the new term include "improved weather forecasts and reduction of weather-related aviation crashes through practical and widespread inflight weather reporting by pilots."
Throughout his career, Hartzell Propeller Chairman Joe Brown has spoken extensively on pilot proficiency and served as one of its biggest advocates in the general aviation industry. Brown, who is a director of the General Aviation Manufacturers Association and the Experimental Aircraft Association, has been instrumental to the growth of several proficiency and safety initiatives for pilots, including the popular Pilot Proficiency Center that takes place every year at EAA AirVenture Oshkosh. He'll discuss how mentorship, in addition to traditional pilot training, is key to developing proficiency in the cockpit and leaders in and out of it.
SIMCOM International President and CEO Eric Hinson will take the main stage to address the topic from the perspective of a training provider and training technology manufacturer. He'll share his insights gained from overseeing and guiding the business activities of a leading provider of pilot and maintenance training across a variety of general aviation, business, and commercial aircraft types.
Breakout Sessions
Over the two days, several breakout sessions also will address the topic of pilot proficiency and give pilots and training organizations actionable ideas for improving their training. Gateway Technical College Director of Aeronautics Gregory Patchel will discuss how his program utilizes NTSB reports to develop students' awareness and understanding of the safe, legal, and efficient operation of an aircraft in the modern aviation environment. Terry Palmer, who is chair of the training working group at HAI, will discuss how the rotorcraft industry is changing and what training providers need to do to graduate proficient pilots now and for the future.
3. Tips for Recruiting and Inspiring the Next Generation of Aviators
The global pilot shortage has been a marketing goldmine for the aviation industry in the past few years, but the sudden pilot surplus caused by the COVID-19 pandemic may give pause to would-be pilots who are concerned about their investment in training. How can we keep the next generation of aviators inspired and prepared for the inevitable hiring surge?
Lt. Col. Kenyatta Ruffin is uniquely positioned to address this question. An inspirational leader and change agent in the aerospace industry, Ruffin began his aviation journey at 13 and became a certified flight instructor by 18. He now commands the 71st OSS at Vance Air Force Base and is the founder of the Legacy Flight Academy, a non-profit organization that provides discovery flights to youth across America, primarily from underprivileged and minority groups. He'll discuss a number of lessons he's learned along the way, from how to improve aviation outreach and diversity to how to develop students into leaders.
Julie Boatman also will draw from her decades of experience covering and working in the aviation industry—which includes time as a flight instructor, in various roles at Jeppesen Sanderson, AOPA, and Cessna; as the founder of an aviation marketing agency, and now as the Editor-in-Chief of Flying Magazine—to address the importance of pilot identity and how our industry can diversify its marketing to bring more people into aviation. In her session description, she notes that while "images of what it means to be a pilot abound...they contain an implied bias that has kept us from drawing diverse people into aviation." She'll explain what steps the industry needs to take to broaden its messaging and, subsequently, its talent pool.
View all the speaker bios here.
4. New Educational Content Tracks
But that's not all. There will be several other content tracks at Migration 2020 tailored to the interests and goals of attendees. As usual, there will be no shortage of informative and consultative content for flight school owners and flight instructors.
You'll hear from Polk State College Aerospace Program Director Eric Crump, Aviation Adventures Founder, Owner, and Chief Flight Instructor Bob Hepp, Nashville Flight Training President and Owner Chris Erlanson, Triad Aviation Academy CEO, President, and Flight School Manager Bruce McCall, Bye Aerospace CEO and Founder George Bye, the flight training team at AOPA (including Chris Moser, Senior Director of Flight Training Education; Pablo Maurelia, Senior Director of Flight Training Technology; and Keith West, Senior Director of Flight School Business Support), and a flight training roundtable featuring leaders from the Flight School Association of North America (FSANA), the National Association of Flight Instructors (NAFI), and the Society of Aviation and Flight Educators (SAFE).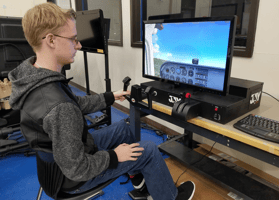 We've also expanded the scope of the content this year to include other topics of increasing importance to the aviation industry. Among others, the K-12 STEM Education track will feature a presentation by McGavock High School Aviation Academy Director Derek Rowe. The new Home Simulation track will also feature a slate of exciting and helpful content, with experts from Redbird and industry partners providing practical advice for keeping your flying skills sharp during the pandemic and beyond.
5. Several Ways to Connect With Industry Leaders and Peers
This year's virtual platform will still allow you to participate in the many networking opportunities that you've come to expect from Migration over the past ten years. Despite the physical distance between us, Migration 2020 will include several group networking events and live Q&A sessions with leaders in the general aviation industry.
You'll be able to take coffee breaks with the CloudAhoy team and ForeFlight Co-Founders Tyson Weihs and Jason Miller. The event application will also allow you to schedule a meeting with the Redbird team or connect with other attendees at the press of a button.
It all takes place on October 21-22, 2020. We look forward to welcoming you online.